ENJOY OUR SPECIAL OFFER
Finally, an ALL Natural Calming treat that will calm your dog and give you peace of mind.  
Kalm Kare treats are specifically formulated to help dogs suffering from storm anxiety, separation anxiety, and plain ole anxiety and that's what's important, right? 
Anxiety Issues 
Stress Associated with Car Trips 
Phobias 
Nervous Licking 
Pacing 
Tearing Up the House 
And many more issues
100% Money Back Guarantee!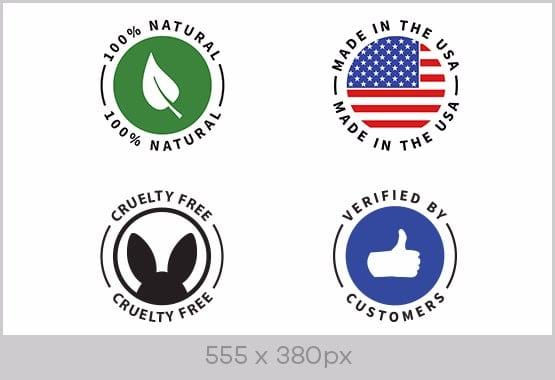 All NATURAL & ORGANIC
We are proud to say that anyone can read our ingredients without the use of a dictionary.
MADE IN THE USA
Each of our skincare creams, masks, cleansers and serums are handmade by holistic beekeepers in Hawaii.
VERIFIED BY CUSTOMERS
We think we have a pretty good thing going here, but you don't have to take our word for it, see what our customers are saying about us!
Verified Customer Reviews
I just wanted to share my experience, when mom goes away I get very scared and start panting, drooling, whining, and sometimes I get so scared I pee all over the house. Mommy has tried all kinds of medicine to help but nothing works.
One day a friend told mom about Kalm Kare treats, mom was skeptical but couldn't stand to see me suffer so she got some for me. WOW, these calming treats were amazing! The treats tasted great and I wasn't scared anymore. Mom was so proud of me, I haven't peed on the floor once and I don't drool anymore either.
I have the best mom and these are the best treats for anxiety.
Thank You
My Yorkie has extreme anxiety and licks the floor all the time. My veterinarian prescribed him some anxiety pills, they were expensive and didn't help at all.
Whenever he has an anxiety attack I give him one of these calming treats and he stops licking the floor. They really do work.
Thank you
My large German Shepard takes a low dose of Prozac and is still terrified of thunderstorms. I've done a bunch of research on storm anxiety in dogs even tried thundershirts for him and haven't found anything that really helps him.
I recently found out about CBD Oil for treating anxiety in dogs and decided to try these. I can't believe that these actually worked but they did!!
Recently we had two nights of really bad storms so I gave him some treats just as the storms started. It worked really well. He settled down and slept all night and didn't even wake me up.
These treats also helped when we have company, Ricco is not nearly as nervous anymore when we have people at the house.
Thank you
Shop with us
today

and see the KALM KARE difference!
The 100% No-Risk Promise
Order right now with confidence!
Try Kalm Kare out for
30 days
and if it doesn't work for you, you'll get your money back! There's absolutely
no-risk in giving it a try.
No questions asked, you can get your money back!
SPECIAL OFFER EXPIRES IN:
txtcont:--:
Made with

Pure Human-Grade Ingredients 

our anxiety treats contain
150mg CBD per Bag
:|~|:txtblclass:--:ba-9353406:|~|:ttl5cont:--:

$29.99

:|~|:ttl5blclass:--:ba-9353407:|~|:ttl4cont:--:




:|~|:ttl4blclass:--:ba-9353427:|~|:ttl3cont:--:

$34.99

:|~|:ttl3blclass:--:ba-9353426:|~|:ttl2cont:--:
1 BAG    
:|~|:ttl2blclass:--:ba-9353414:|~|:slctvrnt:--:24485142986852:|~|:shwqty:--:true:|~|:selclass:--:js-best-value-not-select:|~|:qty:--:1:|~|:prdurl:--:/cart:|~|:prdimgtp:--:variant:|~|:prdbtnltp:--:cart:|~|:prdbtnelt:--::|~|:prdbtncpt:--:BUY NOW!:|~|:prdbtnclass:--:zpa-button-padding-medium bcss-9353443:|~|:prdbtnalign:--:zpa-button-alignment-center:|~|:prdblclass:--:ba-9353443:|~|:lblvisattr:--:data-hidden-label:|~|:lbltxtcont:--:BEST VALUE:|~|:lblmdltxt:--::|~|:lblblclass:--:ba-9353425:|~|:imgimgattr:--:alt="" src="https://cdn05.zipify.com/4UmqRRI4zIR5d9gkaBUlZgeJ9Tc=/fit-in/960x0/e5ff7a73d3d7444096a19da515680ba4/51922933_398864500671554_5065101197560512512_n.png" sizes="960px, 830px, 720px, 590px, 450px, 220px" srcset="https://cdn05.zipify.com/ikMBwGJSjTG_iXjXW0wWa4ADtzQ=/fit-in/220x0/e5ff7a73d3d7444096a19da515680ba4/51922933_398864500671554_5065101197560512512_n.png 220w, https://cdn05.zipify.com/y66f8blnDPo1XiKWf7nfg8qfG_Y=/fit-in/450x0/e5ff7a73d3d7444096a19da515680ba4/51922933_398864500671554_5065101197560512512_n.png 450w, https://cdn05.zipify.com/kLsd7OUYxQD5HZR_VhN3CHeAFMA=/fit-in/590x0/e5ff7a73d3d7444096a19da515680ba4/51922933_398864500671554_5065101197560512512_n.png 590w, https://cdn05.zipify.com/oItxxBWiDxfj4dZ5_oWjgbpUdBA=/fit-in/720x0/e5ff7a73d3d7444096a19da515680ba4/51922933_398864500671554_5065101197560512512_n.png 720w, https://cdn05.zipify.com/Jpj-lk8ptPEtYVNSSNAuPbyHm78=/fit-in/830x0/e5ff7a73d3d7444096a19da515680ba4/51922933_398864500671554_5065101197560512512_n.png 830w, https://cdn05.zipify.com/4UmqRRI4zIR5d9gkaBUlZgeJ9Tc=/fit-in/960x0/e5ff7a73d3d7444096a19da515680ba4/51922933_398864500671554_5065101197560512512_n.png 960w":|~|:imgblclass:--:zpa-mobile-align--center zpa-align--center ba-9353420:|~|:img2blclass:--:zpa-mobile-align--center zpa-align--center ba-9353423:|~|:img2attr:--:alt="" src="https://cdn05.zipify.com/6KT3ieKdKv0oY-Q_GJdTrjWO77E=/c4cbd859d90349908d9b96a3a73e3c8a/best_price_footer.jpg":|~|:handle:--:kalm-kare-dog-anti-anxiety-calming-treats:|~|:dcrt2class:--:ba-9353438:|~|:dcrt1class:--:ba-9353435:|~|:crtmsgclass:--:pcma-9353443:|~|:bvuppclass:--:uca-9353425:|~|:bvprcsvclass:--:hidden mat-9353425:|~|:bvcrnrclass:--:hidden lat-9353425:|~|:brd2blclass:--:ba-9353430:|~|:brd1blclass:--:ba-9353429:|~|:addcrtmsg:--:Product has been added to cart
txtcont:--:
Made with

Pure Human-Grade Ingredients 

our anxiety treats contain
150mg CBD per Bag
:|~|:txtblclass:--:ba-9353419:|~|:ttl5cont:--:
$54.99
:|~|:ttl5blclass:--:ba-9353405:|~|:ttl4cont:--:




:|~|:ttl4blclass:--:ba-9353428:|~|:ttl3cont:--:




:|~|:ttl3blclass:--:ba-9353424:|~|:ttl2cont:--:
2 BAGS
:|~|:ttl2blclass:--:ba-9353412:|~|:slctvrnt:--::|~|:shwqty:--:true:|~|:selclass:--:js-best-value-not-select:|~|:qty:--:1:|~|:prdurl:--:/cart:|~|:prdimgtp:--:variant:|~|:prdbtnltp:--:cart:|~|:prdbtnelt:--::|~|:prdbtncpt:--:BUY NOW!:|~|:prdbtnclass:--:zpa-button-padding-medium bcss-9353441:|~|:prdbtnalign:--:zpa-button-alignment-center:|~|:prdblclass:--:ba-9353441:|~|:lblvisattr:--:data-hidden-label:|~|:lbltxtcont:--:BEST VALUE:|~|:lblmdltxt:--::|~|:lblblclass:--:ba-9353418:|~|:imgimgattr:--:alt="" src="https://cdn05.zipify.com/ZyE6-ccAd7ge_UXqrcBzqmOtMLY=/fit-in/960x0/3a3299f6e73c48bbb7cb63c694df9a10/51760967_535944410142625_1488296229233229824_n.png" sizes="960px, 830px, 720px, 590px, 450px, 220px" srcset="https://cdn05.zipify.com/aDDT2emDLfVt9kYGG1AVV9GlBQA=/fit-in/220x0/3a3299f6e73c48bbb7cb63c694df9a10/51760967_535944410142625_1488296229233229824_n.png 220w, https://cdn05.zipify.com/SK1bjYqmw1TD4OQaDJHy_V3Twv0=/fit-in/450x0/3a3299f6e73c48bbb7cb63c694df9a10/51760967_535944410142625_1488296229233229824_n.png 450w, https://cdn05.zipify.com/r57a7s-iSIIj_-35cOYq_ZzNZ5A=/fit-in/590x0/3a3299f6e73c48bbb7cb63c694df9a10/51760967_535944410142625_1488296229233229824_n.png 590w, https://cdn05.zipify.com/IHNnm85AiTrRirHHQJSrCn9unJA=/fit-in/720x0/3a3299f6e73c48bbb7cb63c694df9a10/51760967_535944410142625_1488296229233229824_n.png 720w, https://cdn05.zipify.com/-UTxcOb3WkeIhcKcFzAddx_X-cs=/fit-in/830x0/3a3299f6e73c48bbb7cb63c694df9a10/51760967_535944410142625_1488296229233229824_n.png 830w, https://cdn05.zipify.com/ZyE6-ccAd7ge_UXqrcBzqmOtMLY=/fit-in/960x0/3a3299f6e73c48bbb7cb63c694df9a10/51760967_535944410142625_1488296229233229824_n.png 960w":|~|:imgblclass:--:zpa-mobile-align--center zpa-align--center ba-9353410:|~|:img2blclass:--:zpa-mobile-align--center zpa-align--center ba-9353415:|~|:img2attr:--:alt="" src="https://cdn05.zipify.com/6KT3ieKdKv0oY-Q_GJdTrjWO77E=/c4cbd859d90349908d9b96a3a73e3c8a/best_price_footer.jpg":|~|:handle:--:kalm-kare-dog-anti-anxiety-calming-treats-2-pack:|~|:dcrt2class:--:ba-9353439:|~|:dcrt1class:--:ba-9353436:|~|:crtmsgclass:--:pcma-9353441:|~|:bvuppclass:--:uca-9353418:|~|:bvprcsvclass:--:hidden mat-9353418:|~|:bvcrnrclass:--:hidden lat-9353418:|~|:brd2blclass:--:ba-9353432:|~|:brd1blclass:--:ba-9353431:|~|:addcrtmsg:--:Product has been added to cart
txtcont:--:
Made with

Pure Human-Grade Ingredients 

our anxiety treats contain
150mg CBD per Bag
:|~|:txtblclass:--:ba-9353411:|~|:ttl5cont:--:
$62.98
:|~|:ttl5blclass:--:ba-9353413:|~|:ttl4cont:--:

FREE SHIPPING!!!

:|~|:ttl4blclass:--:ba-9353409:|~|:ttl3cont:--:




:|~|:ttl3blclass:--:ba-9353416:|~|:ttl2cont:--:
3 BAGS
:|~|:ttl2blclass:--:ba-9353421:|~|:slctvrnt:--::|~|:shwqty:--:true:|~|:selclass:--::|~|:qty:--:1:|~|:prdurl:--:/cart:|~|:prdimgtp:--:variant:|~|:prdbtnltp:--:cart:|~|:prdbtnelt:--::|~|:prdbtncpt:--:BUY NOW!:|~|:prdbtnclass:--:zpa-button-padding-medium bcss-9353442:|~|:prdbtnalign:--:zpa-button-alignment-center:|~|:prdblclass:--:ba-9353442:|~|:lblvisattr:--::|~|:lbltxtcont:--:Free Shipping:|~|:lblmdltxt:--:Save 40%!:|~|:lblblclass:--:ba-9353422:|~|:imgimgattr:--:alt="CBD Dog Treats Discount" src="https://cdn05.zipify.com/MYBw4nPNS2v-GS7ESgjMsB-P0fo=/fit-in/960x0/6e38d99b998c4acdbfd0b4de1b1af2a6/52918139_2780717322152665_8916090710491398144_n.png" sizes="960px, 830px, 720px, 590px, 450px, 220px" srcset="https://cdn05.zipify.com/_VLLB3JcBRm9tX0ooP1iQcNHbyI=/fit-in/220x0/6e38d99b998c4acdbfd0b4de1b1af2a6/52918139_2780717322152665_8916090710491398144_n.png 220w, https://cdn05.zipify.com/mTYnl5I2i7bSLn7kPN_gtj03Luw=/fit-in/450x0/6e38d99b998c4acdbfd0b4de1b1af2a6/52918139_2780717322152665_8916090710491398144_n.png 450w, https://cdn05.zipify.com/0PQ1ZaPxDmx92tdqqbx2XbK8cKw=/fit-in/590x0/6e38d99b998c4acdbfd0b4de1b1af2a6/52918139_2780717322152665_8916090710491398144_n.png 590w, https://cdn05.zipify.com/liVY7wosx1YgkNefs4gW32nu2Uo=/fit-in/720x0/6e38d99b998c4acdbfd0b4de1b1af2a6/52918139_2780717322152665_8916090710491398144_n.png 720w, https://cdn05.zipify.com/_zO2ipKG9Fc6SR75TJvMGcPZgEw=/fit-in/830x0/6e38d99b998c4acdbfd0b4de1b1af2a6/52918139_2780717322152665_8916090710491398144_n.png 830w, https://cdn05.zipify.com/MYBw4nPNS2v-GS7ESgjMsB-P0fo=/fit-in/960x0/6e38d99b998c4acdbfd0b4de1b1af2a6/52918139_2780717322152665_8916090710491398144_n.png 960w":|~|:imgblclass:--:zpa-mobile-align--center zpa-align--center ba-9353417:|~|:img2blclass:--:zpa-mobile-align--center zpa-align--center ba-9353408:|~|:img2attr:--:alt="" src="https://cdn05.zipify.com/6KT3ieKdKv0oY-Q_GJdTrjWO77E=/c4cbd859d90349908d9b96a3a73e3c8a/best_price_footer.jpg":|~|:handle:--:kalm-kare-dog-anti-anxiety-calming-treats-3-pack:|~|:dcrt2class:--:ba-9353440:|~|:dcrt1class:--:ba-9353437:|~|:crtmsgclass:--:pcma-9353442:|~|:bvuppclass:--:uca-9353422:|~|:bvprcsvclass:--:mat-9353422:|~|:bvcrnrclass:--:lat-9353422:|~|:brd2blclass:--:ba-9353434:|~|:brd1blclass:--:ba-9353433:|~|:addcrtmsg:--:Product has been added to cart
:|zpendofcontent|: